OBD2 Bluetooth Scan Tool OBD ELM327 Car Fault Code Reader iPhone & Android
customers are viewing this product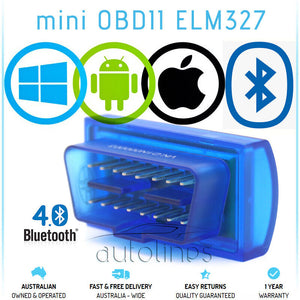 Our OBD2 SE21 series is a simple and easy to use OBDII Bluetooth car scanner that can help you connect to your vehicle's data using your Android and Windows smart devices. Pair your OBD2 SE21 Bluetooth Scan Tool to your preferred performance App and see what your car is doing in real-time: get OBD2 fault codes, car performance gauges, live sensor data and more! 
➤
 Diagnose engine trouble codes and know why CHECK ENGINE light is on.
➤
 Customise real-time fuel economy and performance gauges and log engine, trip and fuel data.
➤
 Connect to heaps of OBDII Apps available on Google Store giving you more choices on how to use.
➤
 Simply connect the scanner to OBDII port and pair with your preferred App(s) or Software.
ENGINE FAULT CODE READER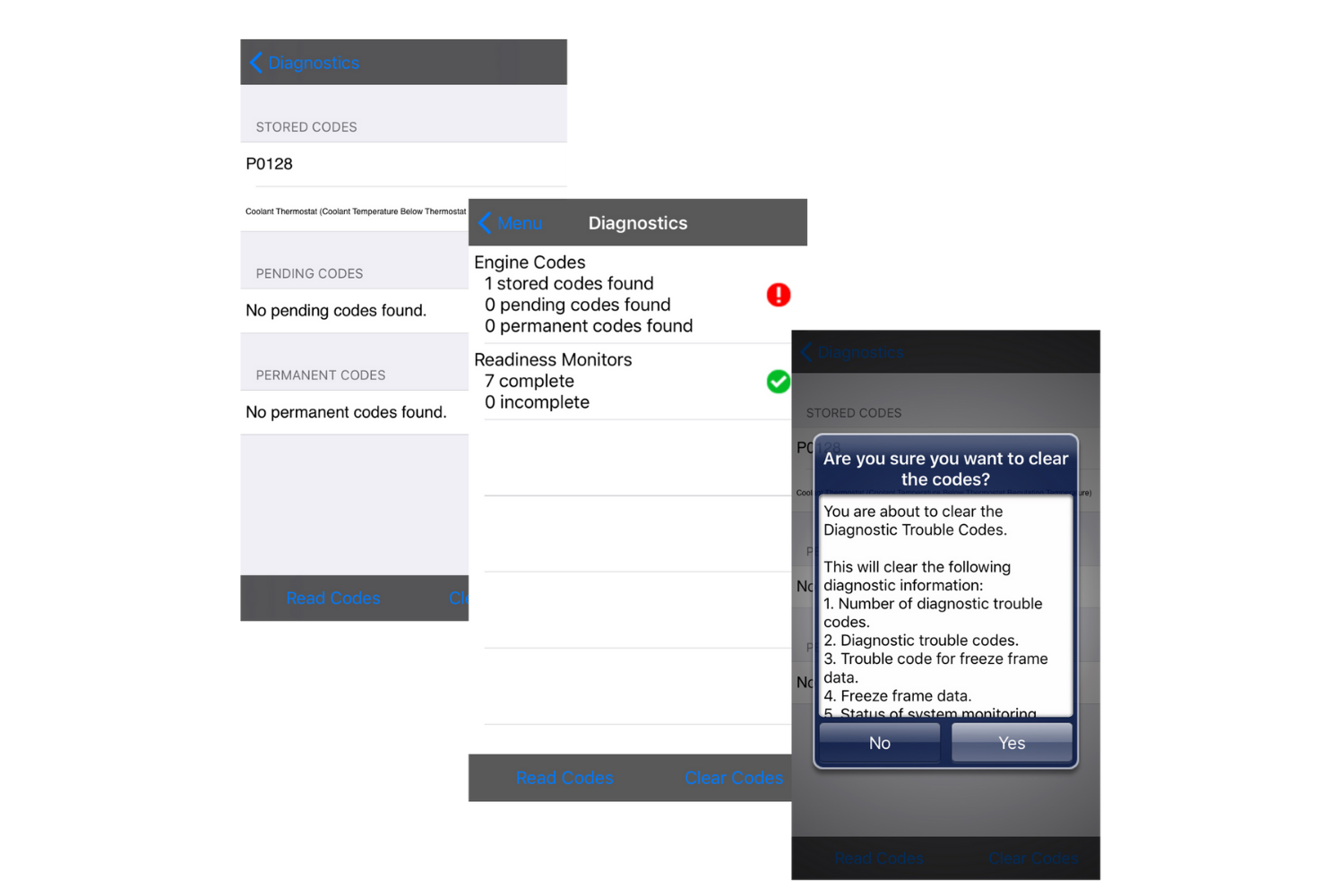 Get engine trouble codes & their meanings right on your smartphone's screen. Know why your engine light is on and turn it off after repair!
➤ [Reads & Clear DTCs]: Read Engine diagnostic trouble codes DTC and provide both the code and its' meaning and clear them
➤ [Engine Live Data]: Customise and monitor real-time engine parameters.
➤ [Freeze Frame Data]: Recorded system parameters values at the time when engine malfunction first occurred
➤ [Readiness test]: Test and check status of engine emission control systems
➤ [VIN]: Read vehicle info such as Vehicle Identification Number VIN, Calibration IDs CALID and Calibration Verification Number CVN
*Most Apps can only diagnose (read & clear) generic engine fault codes.
REALTIME GUAGES
Depending on the app and the vehicle's make and model you can customise dashboards on your Android devices to display various parameters in real-time gauges or table format. 
Customisable layouts, skins and data!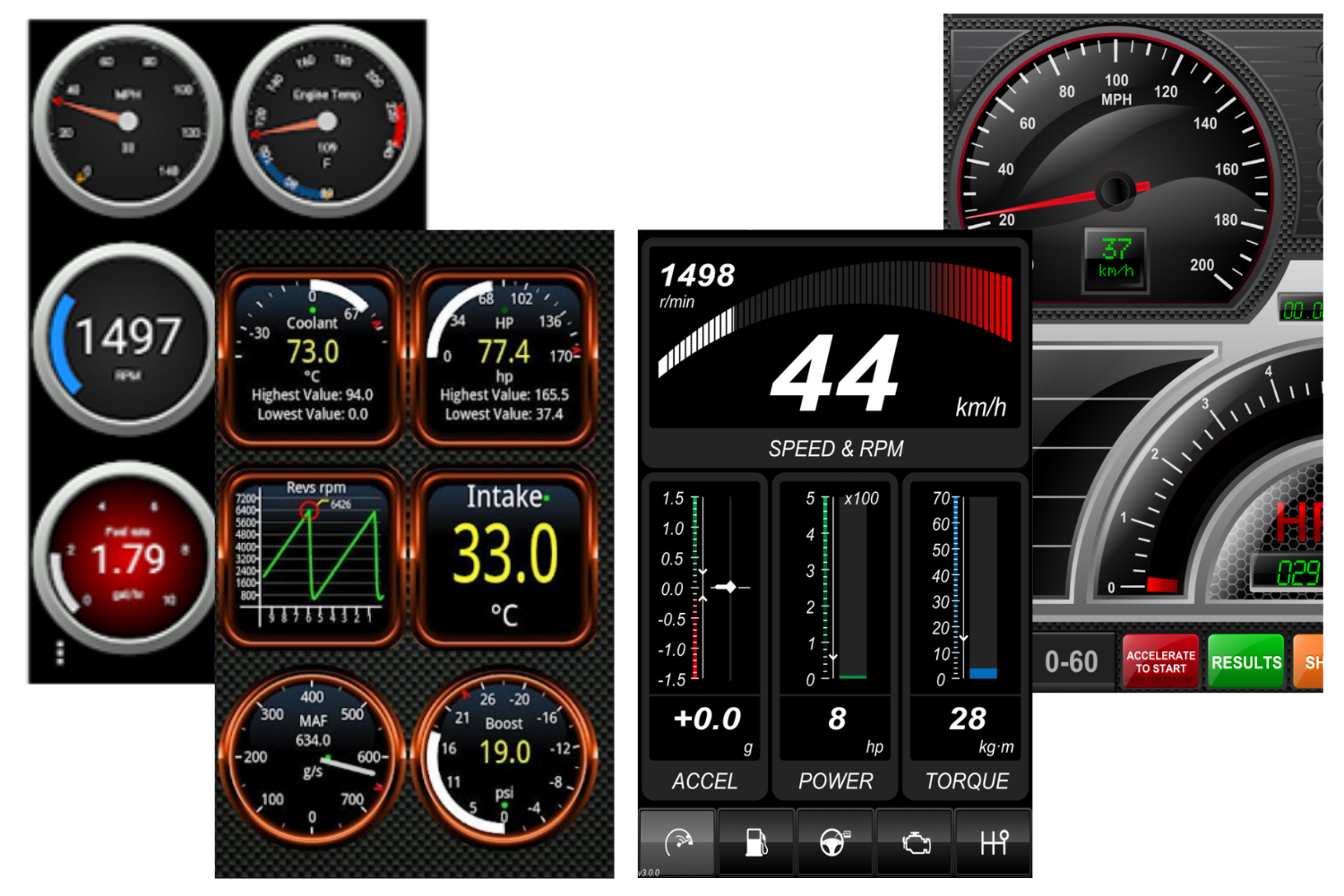 | | | |
| --- | --- | --- |
| Engine RPM | Calculated Load Value | Coolant Temperature |
| Fuel System Status | Vehicle Speed | Short Term Fuel Trims |
| Long Term Fuel Trims | Trim Intake Manifold | Pressure Timing Advance |
| Air Intake Temperature | Air Flow Rate (MAF) | Absolute Throttle Position |
| Oxygen Sensor Voltages | ECU Voltage | Fuel System status |
| Fuel Pressure | Fuel Consumption | Trip data |
| Boost | OBD Type | Ambient Air Temperature |
| Fuel Level | Evaporative purge | Intake pressure (MAP) |
| Engine Timing | Engine Load | and More |
*OBDII sensor gauges are vehicle dependent. 
COMPATIBILITY
Recommended iOS App: Dash Command - DashCommand is an app for your car. It turns your iPhone/iPad/iPod into an advanced display for your engine data. Want to know why the check engine light keeps going on? Check it with  DashCommand.
Free: OBD Auto Doctor or EOBD Facile
Paid: DashCommand, EngineLink, REV, NovaScan or OBD2 Scanner  
Recommended Free Android App: Torque Pro - 
Torque is an OBD II performance and diagnostic tool for any device that runs the Android operating system. It will allow you to access the many sensors within your vehicles Engine Management System, as well as allow you to view and clear trouble codes.
Free: Torque Lite, ScanMaster Lite, OBD2-ELM327 Car Diagnostics, OBD Dashboard (Free), Carista OBD2, OBDLink, OBD Car Doctor  


Paid: Torque Pro, DashCommand, OBD Car Doctor Pro, OBD DROIDSCAN PRO, TouchScan, Efficiency Pro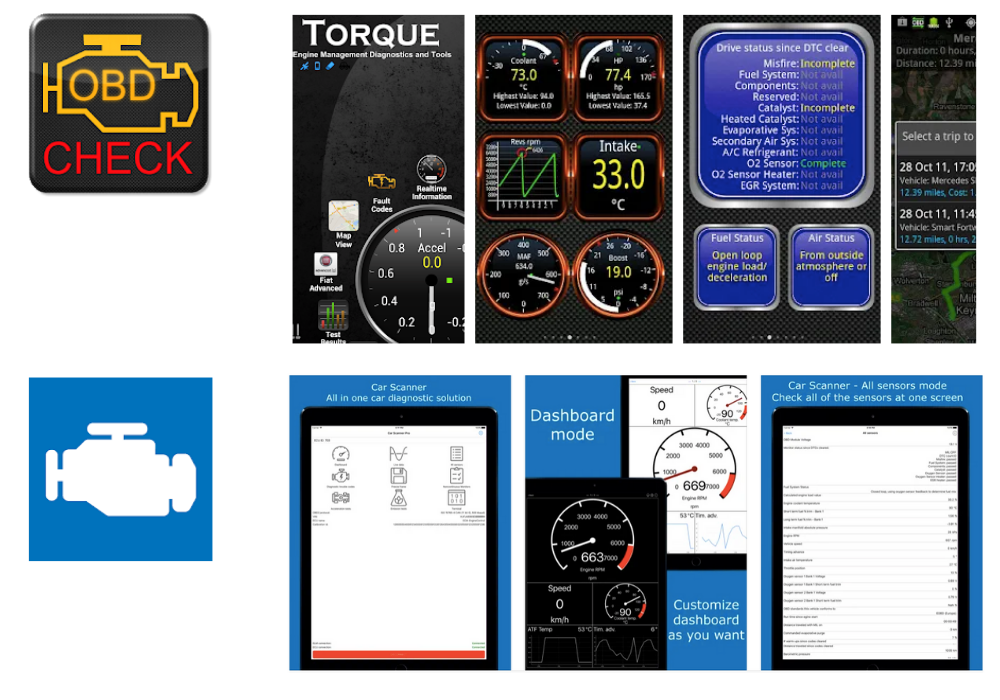 VEHICLE COVERAGE  

If you're not sure about compatibility please contact us, so we can advise on the best OBD scan tool to fit your car.
➤ 
USA Vehicle Make: 1998+ models
➤ 
Asain Japan / Korean Vehicle Make: 2007+ models
➤ 
European Vehicle Make: 2001+ models
➤ 
Australian Vehicle Make: 2005+ 
COMPATIBLE OBD2 PROTOCOLS
ISO 9141-2 (5 baud init, 10.4 kbaud)
ISO 14230-4 KWP (5 baud init, 10.4 kbaud)
ISO 14230-4 KWP (fast init, 10.4 kbaud)
ISO 15765-4 CAN (11 bit ID, 500 kbaud)
ISO 15765-4 CAN (29 bit ID, 500 kbaud)
ISO 15765-4 CAN (11 bit ID, 250 kbaud)
ISO 15765-4 CAN (29 bit ID, 250 kbaud)
SAE J1850 PWM (Found on many Ford vehicles)
SAE J1850 VPW (Found on many GM vehicles)


PACKAGE CONTENT
➤ OBD2 SE21 BLUETOOTH 4.0 DIAGNOSTIC SCANNER TOOL
➤ USER MANUAL 
AUSTRALIAN
OWNED & OPERATED
FAST & FREE DELIVERY
AUSTRALIA - WIDE
EASY RETURNS
QUALITY GUARANTEED
1 YEAR
WARRANTY