Mini Portable GPS Tracker TK913 Magnet GPS 1500mAh Waterproof Wallet GPS Tracker
customers are viewing this product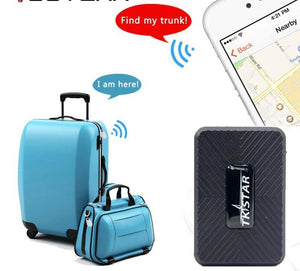 Mini Portable GPS Tracker TK913 Magnet GPS 1500mAh Waterproof Wallet GPS Tracker
Product Specifictions:
Model name: TK913
Dim: 55mm x 36mm x 21mm
Host Weight:  58G
Color:Black
Network: GSM/GPRS
Frequency: GSM 850/900/1800/1900Mhz
GPS sensitivity: -159dBm
GPS accuracy: 5m
Time To First Fix:
Cold status 35-80s
Warm status 35s
Hot status 1s
Wall charger: 110-220V input, 5V output
Battery: Built-in 3.7V 1500mAh Li-ion battery
Standby: 25 days
Storage Temp.: -40 to +85 degrees
Operation Temp.: -20 to +55 degrees
Humidity: 5%--95% non-condensing
Package List:
1 * TK913 Main Unit
1 * USB Cabl
1 * User Manual
1 * Original Box (Optional)
(No Sim Card and SD Card included)
Main Functions:
1. GPS+LBS Dual Positioning Ways: If the gps signal is good, the device will locate via gps satellite, if not, the device will locate via LBS! Under GPS locating mode, the accuracy is 5-10 meters, under LBS locating mode, the accuracy is 100-2000 meters.

2. Realtime Tracking: You will can realtime track the device on google maps via mobilephone, tablet and computer, and the minumum data upload interval is 10 seconds.

3. History Route Playback: The APP and web server can record the upload data of the device up to 6 months, you will can playback the history route at any time.

4. Long Standby Time: It has built-in1500 mAh Li-ion battery, the standby time is up to 25 days and the working time is up to 3-4 days;

5. Waterproof IP67: The waterproof level of this device is IP67, it can resist splash water but can't be put under water.

6. Remotely Voice Monitor: Send "Monitor+Password" to the device first, then the device will turn into Monitor Mode,
now if you make call to the SIM number in the device, it will pick up your call automatically and you will can monitor the voice around the device!

7. Overspeed Alarm: This alarm works only under continuous positioning mode.When the unit speed is exceed the speed you presetted, it will send message ldquospeed alarm!rdquo to the admin number every 5 minutes.

8. Shock Alarm: After you did the shake alarm setting,please keep the tracker being stationary for 5 minutes, then this function will start working. It will send SMS ldquosensor alarm!rdquo to the admin number when the unit get shocked.

9. Movement Alarm: When the units stays immobile in a place for 10 minutes, the user can set up the movement alarm by this command "move+passord", then in case the device moved 500m it will send alarm SMS "Move Alarm+Latitude and longitude" to the authorized number.

10. Geo-fence: set up a geofence for the tracker to restrict its movements within a district. The unit will send alarm information to APP and web server when it goes out of or get in this district.
11. Powerful Magnetic: with super strong powerful magnetic,can be very easily installed.
 
12. Lifetime Free to Support PC Tracking platform and smartphone tracking Application.
Tracking software (Server IP 47.88.85.196  Port 7700):
​More details: