Autel MaxiIM IMKPAK IMMO Programming Adapter Kit Compatible with XP400Pro
customers are viewing this product
Autel IMKPA IMMO Programming Adapter Kit
Autel IMKPA is a IMMO Programming Adapter Kit, compatible with the XP400Pro IMMO & Chip Programmer. Includes 12 adapters for the XP400Pro that enable Read/Write/Erase for Mercedes Benz ESL_W209 / W906 Data, Mercedes Benz NEC IMMO Learning, BMW EWS3 IMMO Learning and. Volkswagen/AUDI/BMW/Benz Key Unlock. Compatible with the IM608 Pro, IM608 and IM508 with XP400Pro.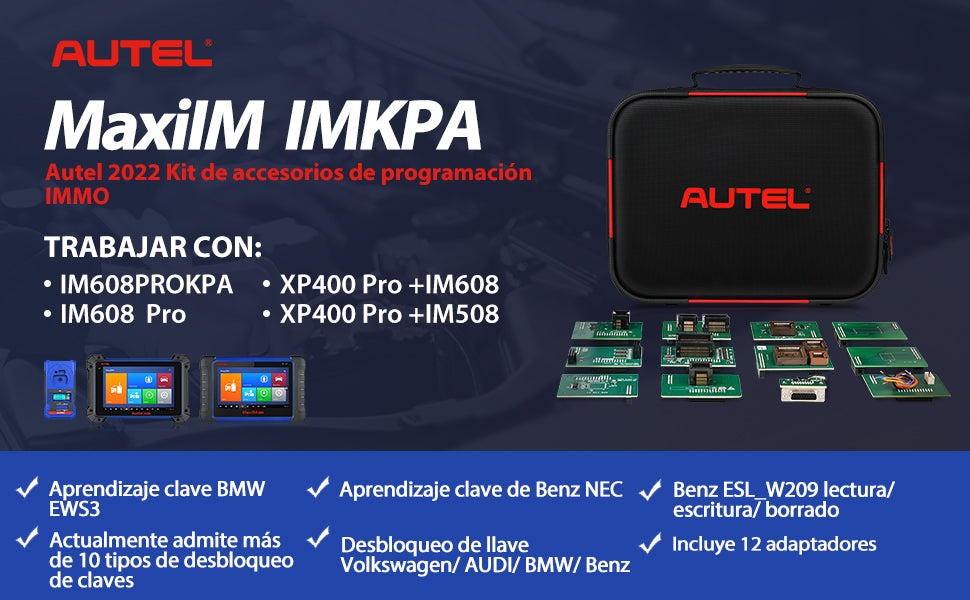 Enhanced IMMO Functions for BMW/Mercedes Benz/Audi/VW
MaxiIM IMMO Programming Adapter Kit Includes 12 Adapters, Compatible with the XP400Pro
Enables Read / Write/Erase on Mercedes Benz ESL_W209 / W906 Data
Enables Mercedes Benz OE NEC IMMO Learning
Enables BMW EWS3 IMMO Learning
Enables Volkswagen / AUDI / BMW /Mercedes Benz Key Unlock
Compatible with IM608 Tablet and IM508 Tablet with XP400Pro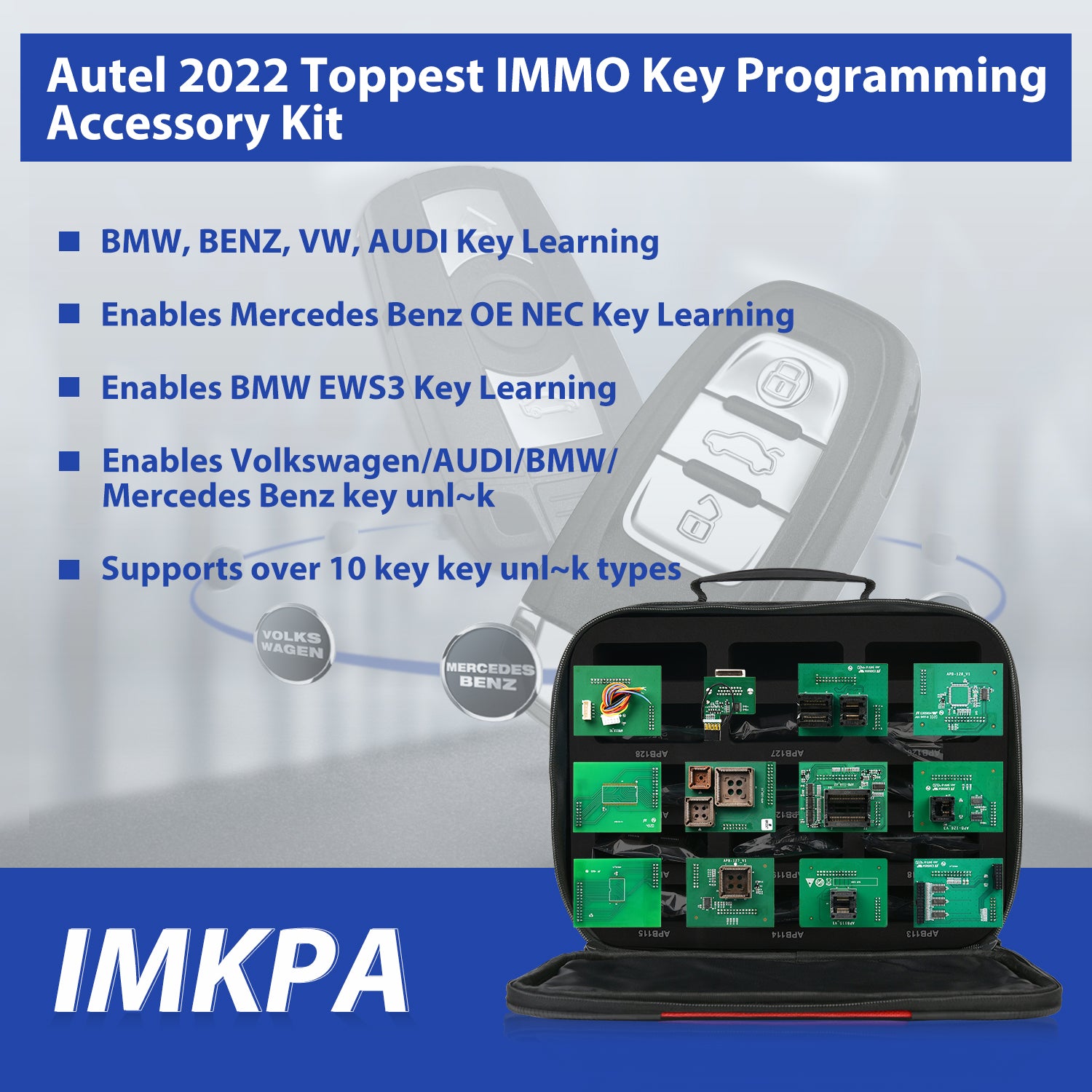 Autel MaxiIM IMKPA Compatibility
Autel IMKPA Works with IM508+XP400 Pro/ IM608+XP400 Pro/ IM608 Pro/ IM608PROKPA to enhance the IMMO functions for BENZ/ BMW/ Audi/ VW, etc.
IMKPA Kit Package List:
1pc x APB113
1pc x APB114
1pc x APB115
1pc x APB118
1pc x APB119
1pc x APB120
1pc x APB121
1pc x APB122
1pc x APB123
1pc x APB126
1pc x APB127
1pc x APB128
1pc x Storage Case