4G/5G TKSTAR Magnetic GPS TRACKER 10,000mAh Locator Waterproof AntiTheft Vehicle Car Truck
customers are viewing this product
3G / 4G GPS TRACKER 5000mAh Waterproof IPX7 Anti-Theft Vehicle Car Truck TK05G

PRODUCT HIGHLIGHTS
WiFi.
Micro SD Slot.
Microphone.
Removable Battery.
Waterproof Level IPX7
Long Battery Life
Powerful Magnet
Kinds of Sleeping Modes
FREE GPS Tracking Software – Forever
Public Hardware Communication Protocol
Australian
Owned & Operated
Fast & Free delivery
Australia - wide
Easy returns
Quality guaranteed
1 year
Warranty
•Latest 3G gps tracker, could work worldwide include USA and Mexico where no 2G service at all now;
•Support max 32G micro SD card,
1.could save GPS longitude and latitude data inside SD card when no GSM signal, when GSm signal come back, it will upload data to server automatically. Won't lose any data. 
2.could work as Offline Data Logger if you want a GPS tracker with no SIM card.
•Built in WiFi,
1. WiFi tracking is more accurate than LBS location when device is indoor, and no GPS signal.
2. Support setting wifi fence, much more stable than Bluetooth anti lost, when move into or move out from the wifi fence, it could alert.
•GSM voice monitor bug, send sms then call to listen the background audio remotely.
•Big rechargeable removable battery 5000mAh;
•Powerful magnet,no need professional install,cost effective;
•Low consumption and kinds of sleeping mode, power saved, long battery life;
•Anti theft: built in motion sensor,it will send sms or call alert once detect motion;
•Geo fence, it will send alert also once move out the pre-setted fence;
•Easy gsm sms tracking with street name in sms text;
•Free web based tracking platform supporting: no monthly or yearly subciption, FREE forever;
•Support the third party free software,eg, gpsgate,traccer,gurtam,gps-server,gpswox,gps-trace;
•Dismount sensor alert,to avoid it dropping from vehicles without notice;
General speaking, VJOYCAR luxury GPS trackers have all functions of common GPS tracker, however, they have more functions as blow:
   
WiFi.
   
Micro SD Slot.
   
Microphone.
   
Removable Battery.
 
Question 1: How does WiFi work?
    Answer, wifi works very much.
    1. WiFi tracking and Wifi locating.
    As we all know, no GPS signal indoor, eg, inside the super market, inside the shopping mall… a common GPS tracker will locate via LBS. However, LBS location is from the nearest GSM tower, it's not accurate at all.
    Our luxury GPS trackers could locate from wifi signal as long as there are 2 or more than 2 routers. It's very accurate. Of course, if no wifi signal, it will locate from LBS still. If Just locate via wifi signal, it no need wifi user and password, just locate from wifi SIGNAL.
2. WiFi fence.
    Set a wifi fence for the gps tracker, once it moves into or out from the fence,it will alert and report. Much better than the old device – bluetooth anti lost device.
3. WiFi uploading.
    If you want to save cost from GPRS internet data plan. Then do a simple setting, make it upload via WiFi only , or Both Wifi & GPRS.
Question 2: How does SD slot work?
    Answer, micro SD slot supports max 32G TF card. Then it helps a lot also.
    1. Data Logger.
    Are you seeking for a GPS tracker without sim card, no sim card? Every seller tell you no way, no that kind of GPS trackers, right? However, we have a solution. When receive the device, if you don't want to buy a sim card for it, because the SIM card need credit, cost money, no effective, yes, then just let it save data inside the TF card, work as a offline data logger.
    Finally, when the car come back, eg, your drive come back home, take out the tf card, play back its data on the google map.
 
Furthermore, the offline data can be report and export to excel.  
 

   BTW, if no working SIM card, no signal released, then , the signal detector can't find it out! Anti-Jammer! 100% secret!
2. Save Data.
    Most users who are familiar with gps tracking devices, should have one question: why my device lose some data always. That's because, when the device move into the crowed building, move into the forest, move into the remotely location… then no GSM signal, can't upload data to server. For our devices, when no GSM signal, it could save data inside the TF card for months, then upload to server again when GSM signal come back. Automatically!
Question 3: What's the microphone used to?
    Answer: Built in microphone, means, the master control phone number could send sms to call and listen the background audio within 5 meters, voice monitor remotely.

 Question 4: What's removable battery used to?
    Answer: A removable battery value more than you can image:
    1. Save cost. All of VJOYCAR TK GPS trackers are with big battery, and they are rechargeable. However, our GPS tracker life is around 10 years, battery life is only 1-3 years. Once battery is dead, then a portable GPS tracker is dead also? No, you could replace the battery by yourself. Eg, we always got demands like this: "We do not like the non-replaceable battery option as Lithium batteries are only good for 2-4 years."
    2. Save time. Some special project, no time to recharge the battery, then use 2 minutes to replace a new battery for the GPS tracker.
    3. Valid warranty. VJOYCAR offer 12 months quality warranty. However, some countries, eg, UK,Bulgaria the logistic companies don't allow stuff with internal battery. Then if you want to ship it back to China for repair or replacement, then, no way. For our GPS tracker, just take out the battery, pack and ship back at a low cost.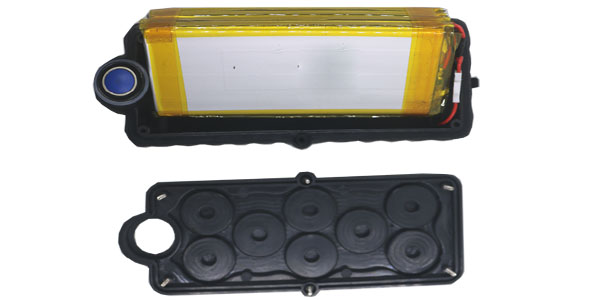 At last, all of our TK gps trackers are popular because of:
   
Waterproof Level IPX7
   
Long Battery Life
   
Powerful Magnet
   
Kinds of Sleeping Modes
   
FREE GPS Tracking Software – Forever
   
Public Hardware Communication Protocol
 
1.Power Indicator
2.Power button/Dismounting Alert Switch
3.Powerful Magnet
4.SIM Slot
5.Micro USB Charging Slot
6.Waterproof rubber
7.Micro SD Card Slot
8.Removable Battery
PACKAGE CONTENT:
 
   

<p style="font-size: large;">
   

       
SPECIFICATIONS:                    
 

 

 

GPRS: MTK 6261

 

   

     

       

         

Quad band: WCDMA supports HSDPA/UMTS/EDGE/GPRS/GSM

         

UMTS1900/850/2100/900 MHz, GSM850/900/1800/1900 MHz

         

Power: Rechargeable, Lithium-Polymer Battery

         

Built-in Vibration/motion sensing

         

GPS: U-BLOX G7020-ST, 50 channel   

         

Antennae: Internal

         

Position Accuracy: >=5m

         

Sensitivity: Tracking: (R)C161 dB, Cold starts: (R)C148 dB, Hot starts: (R)C156 dB

         

Cold start:<27s, Warm Start: <5s, Hot Start: 1s

         

A-GPS: AssistNow Online and AssistNow Offline services.

         


         

         

           

             

General speaking, VJOYCAR luxury GPS trackers have all functions of common GPS tracker, however, they have more functions as blow:

             

               
WiFi.
               
Micro SD Slot.
               
Microphone.
               
Removable Battery.
             

           

         

       

     

   

 

        
We offer FREE SHIPPING on all items Australia-wide
We know waiting is time consuming, we use Australia post to deliver to any where in Australia including PO BOX.
All items are in stock and ready for dispatch within 1 business day.
Delivery Times : 3 - 5 Business days. All orders over $35 come with tracking number & need signature on delivery.Relatively small size items will be sent via normal Australia Post and does not need tracking.
Express Post : We provide Australia Post Express Service. Please choose the Express Post service upon checkout.
Order Tracking : We use Australia Post for our delivery services. For all track-able Australian delivery addresses; you may track it on the below relevant website.
Australia Post & Express Post: Click Here
We accept returns - please contact our customer service team immediately if:
       

You changed your mind and wish to request a return

       

Your product was damaged during transit

       

You wish to make a warranty or claim support for any product you have purchased
Why buy from us?
AustraliaN
GST Invoice &
warranty
honesty
and
Integrity
Customer
Centric
Experience
In-house
Technical
support